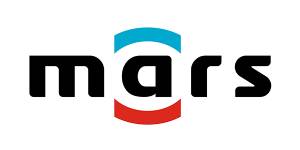 With over 50 years of experience in the air curtain industry, Mars Air Systems has installed air curtains in numerous application settings, from the simplest entrance or dock receiving doors to more elaborate installations in convention centers and large production facilities used to separate manufacturing environments.
LoPro Series Air Curtains
LoPro 2 Air Curtains, A sleek, low-noise line with variable speed control is ideal for customer facing commercial installations. Mounting heights up to 8′
QuietPro™
Only Mars brings industry advancements such as the noise-reducing QuietPro™ that boasts half the perceived noise output of traditional air curtains via an internal dampening design and anti-vibration technology. An elliptical shape enhances the most refined settings without any compromise on the rigorous Mars performance standards. The unit boasts a lightweight anodized aluminum finish and an airfoil directional vane to minimize air performance loss.
Clean Air Series
Mars HEPAC®
Deploying the power of a HEPA filter which captures 99.97% of microscopic pollutants and particulates (as small as 0.3 microns) and 2-inch pre-filters with a MERV 8 rating, the Mars HEPAC® offers sanitation previously not available from a major provider.
Mars UVC®
With scientifically proven germicidal capabilities and 99.99%-100% surface kill rate via UVC or UVV/UVC bulbs, the Mars UVC® eradicates pathogens, reduces VOC odors, and provides the assurance of superior sanitation.
Mars UVC® is specially formulated to eradicate pathogens and viruses (and the UVV bulb can break down odors) while Mars HEPAC® is suited for particulate capture.
Interested in Health, Safety and Security products? Write us.