GRAYWOLF SENSING
INDOOR AIR QUALITY MONITOR
Graywolf Sensing Solutions optimize the balance between facility energy efficiency and occupant health & comfort. Identify potential IAQ issues before they become problems and respond immediately to complaints with the highly accurate, extremely advanced and most intuitive portable IAQ meters and test instrumentation available today. Indoor air quality (IAQ) Monitors make proactive IAQ surveys efficient and easy to conduct. 
These IAQ meters are designed for both walk-thru surveys and for long term (hours/days/weeks) trend logging: the 2 modes necessary for thorough indoor air quality investigations.
Product Range Includes:
Toxic Gas Test Instrument;
TVOC (PID) Monitor;
Air Velocity Meter;
Differential Pressure Digital Manometers;
Pitot tube Airflow;
Carbon Dioxide Test Meters;
Relative Humidity (%RH) Instrument;
Ammonia, Ozone, H2S, HCN, CO2, CO, NO, NO2, EtO, Cl2, HCl other specific gas parameters;
Formaldehyde Data-Logger, stand-alone Monitor;
Particulate Concentration, Particle Count Sensors;
Laboratory Fumehood Test Instrumentation;
Advanced Report Generator; efficient, detailed professional Environmental Reports;
Indoor Environmental IEQ, IAQ Survey Meters;
Volume Flow & Ventilation Test Meter.
Indoor Air Quality (IAQ) Meters, Monitors for handheld, semi-permanent and long-term IAQ measurement.
Graywolf AdvancedSense Pro with Direct Sense-II Smart probe.
GrayWolf's versatile, powerful, rugged AdvancedSense® Pro is cutting-edge, yet easy-to-use. Up to 32 parameters with extensive features including WiFi, Bluetooth, camera, microphone, speaker, on-board video help and much more.
The DirectSense II smart probes accommodate plug-and-play sensors, including the best on the market for IAQ applications.
Optional GrayWolfLive™ software allows remote access to instrument data & notes via smartphones, IPads, Droids, PCs, etc.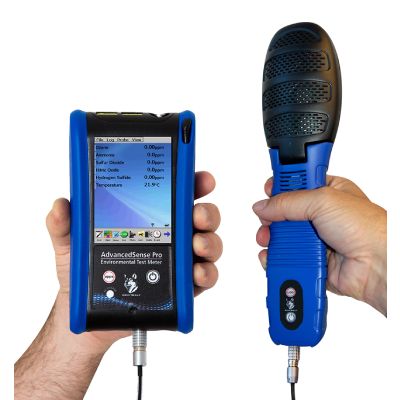 Advancedsense BE (Basic Edition)
Graywolf's rugged AdvancedSense® BE (basic edition) has reduced parameters and features vs. the AdvancedSense Pro, but still supports multiple sensors, data-logging, text & audio notes and many more advanced, efficient features.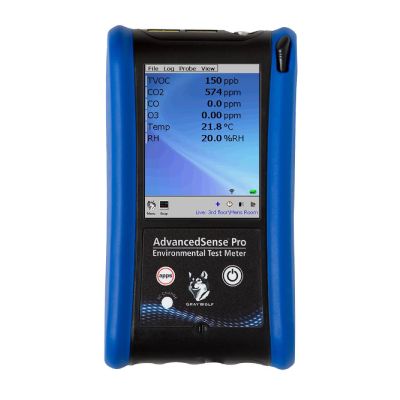 Tablet Based Low Cost Instrument
Graywolf supplied 10″ tablets are economical, yet feature-rich and are supplied with application specific accessories. Or use WolfSense® LAP software operating with your own Laptop (or any Windows 7/8/10) computer.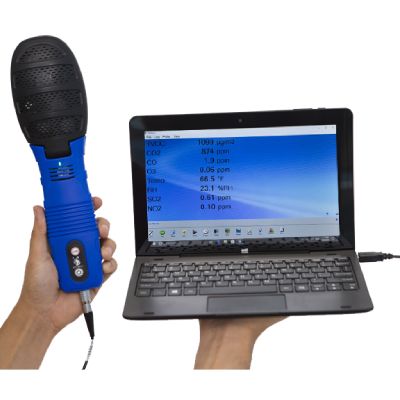 Interested in Environment products? Write to us.