NEO MONITORS
HIGH PERFORMANCE DUST and GAS ANALYZERS BASED on TDLAS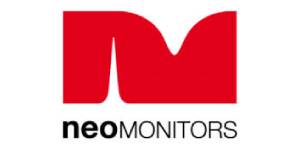 NEO Monitors AS was founded in 2003 as a commercial part of Norsk Elektro Optikk AS (NEO). Today, NEO Monitors is a leading manufacturer and supplier of Tuneable Diode Laser Absorption Spectroscopy (TDLAS) gas and dust analyzers, based on over 30 years of high-risk research and development in electro-optics and laser technology.
NEO Monitors AS was acquired by the Nederman Group in 2017. Our Dust and Gas Analyzers are the preferred choice for a broad range of applications within process and emission control. Our products are sold through a global network of distributors.
Our quality management system is ISO 9001:2015-certified
LaserGas™ SP
LaserGas™ II Single Path is a non-contact optical measurement method also known as in-situ. The analyzer is suitable for variety of gases and process conditions, including dual gas measurements.
Laser Gas™ II SP has also a wide range of Ex-certifications, including IECEx, ATEX, CSA.
The instrument does not require any consumables and does not require regular maintenance. The absence of extractive conditioning systems further improves availability of the measurements and eliminates errors related to sample handling.
Once power, data lines and purge are connected, the instrument is ready to use and measurements are performed in real-time.
LaserGas™ III SP is the third generation in-situ analyzer, designed for safety applications with a special focus on SIL-applications and Ex-d. A compact sized instrument which is easy to install. The instrument is a placed in a sealed housing which eliminates the need for instrument purging.The instrument does not require regular maintenance.
The monitor is mounted directly onto flanges, which include purge gas connections and a tilting mechanism for easy alignment. Continuous purge flow prevents dust and other contamination from settling on the optical windows. Once power and data lines are connected, measurements are performed in real-time.
TDLS Analyzers
NEO Monitors' LaserGasTM iQ2 analyzer is the first to measure four gases (O2, CO, CH4, H2O) and temperature in one unit, which liminates the need for multiple units for combustion analysis. The cutting-edge design and ground-breaking functionality, ensures that the instrument delivers unmatched reliability and durability.
LaserGasTM iQ2 is developed on a well proven technology platform. With innovative design and extraordinary spectroscopically and optical solutions, the customer gets an accurate and reliable analyzer solving application needs such as FCC units, package boilers, process heaters, electrostatic precipitators, VCM waste gas recovery, reformer gas, incinerator and so forth.
By providing an optional single flange or cross stack configuration, installation cost can be significantly reduced. Customers may replace existing analyzers where explosion risks or high maintenance issues are a huge concern.
Interested in Environment products? Write to us.