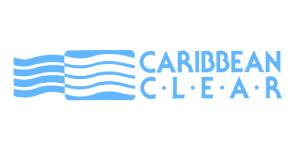 Caribbean Clear has grown to meet the demands of pool owners and operators requiring innovative ways of maintaining water quality in swimming pools and spas. It is no coincidence that the Caribbean Clear name has become synonymous with copper/silver ionization. Caribbean Clear is privately owned and is now a part of FENIX, Ltd.
Electrical safety is a primary concern. UL (Underwriters Laboratories) and CSA (Canadian Standards Association) are the foremost recognized names in electrical safety testing. Caribbean Clear follows UL's and CSA's strict design requirements and maintains several UL and CSA listings.
Customer satisfaction is necessary. Caribbean Clears does its best to insure that customers receive the quality product and support they expect. Caribbean Clear's products have been tested and listed by NSF International. NSF certification is commonly required by state and local health departments for swimming pool equipment. Check your pool's pump, filter, and even its PVC fittings for the NSF mark. You will agree that if its important enough to be on the pipe your pool water runs through, it ought to be on your ionization system. Don't let competitor's statements about "independent testing to NSF standard 50 appendix H" fool you, Caribbean Clear is proud to bear the NSF mark.
The finest technical support in the industry is available through Caribbean Clear and its dealers. Caribbean Clear's staff has the distinction of tackling some of the industry's most difficult problems.
Swimming Pools Ionization System
Ionization system, based on the NASA technology. A computer monitors the water condition and electrode wear and then introduces minute amounts of copper and silver ions into the water. Copper is an excellent algaecide and the EPA reports that extremely small amounts of silver are sufficient to sterilize water.
Computerized automatic controller can inject right amount of copper and silver ions and also dose right amount of Chlorine/Bromine and Hydrochloric acid to maintain the balance of pH in the swimming pool water.
Caribbean Clear offers a full line of copper/silver ionization products for spas, backyard pools and commercial applications. Experience has shown that matching ionization performance with water volume and the water's characteristics is important for proper performance and optimum efficiency. Each Caribbean Clear system offers at least 10 output settings which allow full control of the ionization output and the resulting levels of copper and silver. Periodic testing with the included test kit will allow the pool operator to determine the copper level and make any adjustments necessary.
Interested in Health, Safety and Security products? Write us.