ION SCIENCE
GAS SENSOR and GAS DETECTION INSTRUMENTS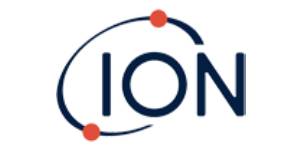 Ion Science is a UK Based company and has over 25 years' experience designing, manufacturing and supplying gas sensors and gas detection instruments for a wide range of industries and applications
ARA Single Gas Detectors
ARA is a portable, disposable single gas detector for H2S, CO, SO2 or O2 that provides instantaneous alarms for life critical safety scenarios. ARA is a cost effective gas detector with 24 months of continuous operation. This portable gas detector has only one button to make use as simple as possible. ARA alerts workers when health levels exceed set safety levels keeping your work force protected!
Features
24 month or 36 month battery life options
Easy to use with single button operation
Live readings & instantaneous alarms to protect a user's workforce in hazardous environments
Event logging download
Adjustable low & high alarms
User-configurable calibration and bump-test reminders
Lifetime remaining countdown helps users to plan for future projects and site shutdowns
Applications.
Site-wide safety
Confined space entry
Plant shutdown processes
First response safety
TIGER Handheld VOC Detector.
The Tiger handheld VOC detector is a revolutionary handheld gas detection instrument for the rapid, accurate detection of volatile organic compounds (VOCs) within the harshest of environments.
Tiger incorporates Ion Science patented photoionisation detection (PID) sensor technology with humidity resistance and anti-contamination design, proven to dramatically extend run time in the field.
A robust VOC detector Tiger provides a dynamic detection range of 0 to 20,000 parts per million (ppm) with a minimum sensitivity of 0.001ppm (1 ppb), offering the widest measurement range of any other VOC detector on the market.
TIGER SELECT Handheld Benzene Detector.
The Tiger Select is a revolutionary hand-held gas detector for the rapid, accurate detection of benzene and Total Aromatic Compounds (TACs).
Utilising the high output Ion Science 10.0 eV detection system, a reading for TACs is seen immediately on start-up. Should aromatics be detected, an ION Science benzene pre-filter tube can be easily attached to ensure fast detection and selective measurement of benzene.
Throughout the measurement process, Tiger Select continues to display real-time data, ensuring the final reading represents the full value of actual benzene present. Benzene concentrations are displayed down to parts-per-billion (ppb) levels, giving you accurate, reliable data you can count on.
Tiger Select is capable of providing 15-minute short-term exposure limits (STELs) and 8-hour time-weighted averages (TWAs) for total aromatic compounds (TACs). A 10.6 eV lamp can easily be installed for the detection of a wide range of VOCs.
In addition, the unique Ion Science PID sensor incorporates both humidity resistant technology and anti-contamination design for extended operation in difficult working environments.
Cub Personal VOC Detector
World's smallest, lightest personal VOC detector!
Cub is a personal VOC detector with photoionization detection (PID) technology for the fast, accurate detection of volatile organic compounds, keeping you safe within your working environment.
With market leading parts-per-billion (ppb) sensitivity, Cub sets the standard in personal gas monitoring giving an early warning of exposure to hazardous gases.
When worker exposure exceeds pre-set limits Cub's audible, vibrating, and flashing LED alarms alert you to the gases present. Readings are displayed on its bright, back-lit LCD display with selectable data logging time.
FALCO Fixed VOC Detector
Falco is the latest generation of fixed VOC detectors that continuously detect a wide range of volatile organic compounds (VOCs) using patented photoionisation detection (PID) technology.
Unique to this fixed VOC detector is its revolutionary 'typhoon technology' safeguarding the PID sensor from condensing moisture for added reliability in severe weather conditions. In addition, the PID sensor incorporates patented Fence Electrode Technology, which virtually removes the effects of airborne humidity and protects from contamination.
The Falco VOC detector gives you cutting-edge performance; reliability, accuracy and results you can trust so you can be sure workforce and plant receive on-going maximum protection. With its humidity resistance and anti-contamination design drift is minimised and run-time extended, saving both time and cost to your business.
Titan Fixed Benzene Detector
The world's first continuous, benzene-specific monitor!
Set to change the game in refinery applications, Titan is the first truly selective fixed benzene monitor on the market.
Titan is a fixed, continuous, real-time, benzene-specific monitor designed for petrochemical environments, providing the ultimate device for plant and worker safety.
The instrument is wall-mounted with a dynamic detection range or 0 – 20 ppm with 0.1 ppm sensitivity to benzene. Titan samples gas from the environment once per minute and within just 60 seconds an accurate benzene measurement is displayed.
Titan provides an immediate warning alarm system with two operator configurable levels, ensuring workers are kept safe and protected to the standards required on site. The instrument incorporates two relay outputs allowing you to install your own required alarm system.
Titan's continuous, real-time measurement allows trends to be monitored over time, and communicated via 4-20 mA or RS485. Data is stored internally and can be downloaded remotely for analysis.
Designed to be easily installed and serviced, the modular design allows the Ex d case to be installed well in advance of commissioning. The internal service module can be removed and replaced as a remotely serviceable plug and play cartridge.
Titan incorporates Ion Science patented photoionisation detection (PID) sensor technology with proven resistance to humidity and contamination, ensuring optimal performance, however challenging your environment.
TVOC 2 Fixed PID Detector
TVOC 2 is a fixed continuous PID detector for the detection and measurement of total volatile organic compounds (TVOCs). Its photoionisation detection (PID) sensor capabilities utilise advanced patented Fence Electrode Technology with increased resistance to humidity and contamination.
A robust fixed PID detector, TVOC 2 has a selectable detection range of 0 – 10 ppm, 0 – 100 ppm or 0 – 1000 ppm and is ideal for use in manufacturing and process industries where VOCs are typically present.
With a 4-20 mA analogue output, TVOC 2 can be simply integrated into a Distributed Control System (DCS) to provide warnings and enable control of high VOC levels in the working environment.
The instrument's ATEX approvals enable a 3 wire TVOC system to be used in Zone 2 hazardous areas without safety barriers, whilst its ATEX and IECEx approvals allow TVOC 2 to be used in Zone 1 hazardous areas with safety barriers.
GasClaM-2 Continuous Soil/Ground Gas Monitoring Instrument
This instrument is Using spot measurements to understand ground-gas regimes often results in high levels of uncertainty.
Uncertainty exists as concentration changes over time and spot sampling only provides a snap shot of the ground gas regime at that instant.
Considerable published material from experts who measure ground-gas and preform risk assessments question whether traditional methods of collecting data are adequate. This led Salamander to provide the definitive solution, the patented GasClam® 2
GasClam 2 collects unmanned continuous ground gas concentration data as well as parameters that are known to control it – subsurface pressure, atmospheric pressure and water level.
This information reduces uncertainty by providing the full picture of what is happening below ground. Also by observing the process controlling the ground gas regime you can predict how it will change in the future.
Gascheck G Handheld Helium Leak Detector.
The GasCheck G gas leak detector represents the latest in gas detection technology. Its advanced system of micro thermal conductivity enables advanced sensitivity for the rapid, effective detection of gas leaks down to cc/sec, mg/m³ or ppm levels.
Designed for the search and location of gas leaks, the GasCheck G leak detector provides you with effective detection of almost any gas or gas mixture. Robust and reliable, the GasCheck G leak detector gives stable, repeatable readings of the detected gas.
The instrument's LCD display, LED indicator, and audible sounder clearly indicates the gas leak present.
MVI Mercury Vapour Detector
The Mercury Vapour Indicator (MVI) is a revolutionary mercury detector, detecting mercury vapours in just 3 seconds!
The instrument's dual beam UV absorption technology means MVI does not saturate or need regenerating between readings – like traditional gold film detection methods – eliminating instrument downtime.
Fast and accurate, the MVI mercury detector gives a real-time response and is ready to detect instantly. MVI provides continuous readings and offers two detection ranges: 0.1 to 199 and 1 to 1999 microgram/cubic meter.
MVI is a portable mercury vapour detector that utilises a high-performance pump for fast indication and recovery. The instrument's audible alarm and large digital display clearly indicate the levels of mercury present.
Ergonomically designed with simple, one-handed operation MVI mercury vapour detector is the ideal survey unit for rapid and accurate mercury detection.
SF6 Area Check P2 Leak Detector
Designed for fixed continuous SF6 area monitoring, the AreaCheck P2 with award winning Negative Ion Capture (NIC) technology rapidly detects low-level SF6 leaks.
This fixed SF6 leak detector utilises relay output for immediate awareness of detected leaks and presents no cross sensitivity with any other gas or moisture in the air.  The AreaCheck P2 has no filter problems due to its minimum air intake (compared to pump operated systems).
Instrument setup is carried out easily via a computer or network interface, allowing optimal protection from unauthorised access. The SF6 AreaCheck P2 has a built-in low flow alarm and self-diagnostic testing.
The instrument's serviceable components are comprised in the user exchangeable SmartSensor, with a lifetime of up to 12 months. Measuring stations are maintenance-free, ensuring instrument downtime is minimised.
SF6 LEAKCHECK P1:p Leak Detector
SF6 LeakCheck P1:p with award winning Negative Ion Capture (NIC) technology is designed for the location, leak testing, and measurement of SF6 leaks in high voltage electrical switchgear.
The revolutionary SF6 leak detector rapidly detects leaks down to 1 x 10-8 ml/sec, with a response and clear down of less than 1 second.
The instrument's award winning Negative Ion Capture (NIC) technology with non-radioactive source eliminates problems of registration, storage, and transportation.
The LeakCheck P1:p SF6 leak detector is unaffected by large leaks and will continue to remain uncontaminated even after exposure to 100% SF6 gas.
SF6 LEAKMATE Handheld Leak Detector
The SF6 LEAKMATE leak detector is a great device for mobile SF6 leak detection. In practical use, it has a detection threshold of 1 x 10E-6 mbar l/s, which makes it perfectly suitable for simple leak detection applications on SF6 switchgear. The easy to use, processor controlled instrument features both an audible alarm and an LED bar graph display, allowing estimation if a small, medium or big leak is being detected.
The leak detector automatically compensates all ambient influences like temperature changes or movement of air in the room. Intelligent control sets up the instrument appropriately for the ambient situation.
Interested in Environment products? Write to us.