FIVES PILLARD
MACHINES for PROCESS EQUIPMENT AND PRODUCTION LINES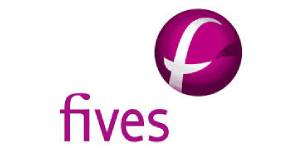 Fives designs and supplies machines, process equipment and production lines for the world's largest industrials including the aluminium, steel, glass, automotive, aerospace , logistics, cement and minerals, energy and sugar sectors.
Located in nearly 30 countries and with nearly 8,700 employees, Fives is known for its technological expertise and competence in executing international projects.
Fives' multi-sector expertise gives it a global vision of the industry which provides a continuous source of innovation. The effectiveness of its R&D programs enables Fives to design forward-thinking industrial solutions that anticipate clients' needs in terms of profitability, performance, safety and compliance with environmental standards.
Real time flame monitoring compatible with all fuels
Fives' complete range of flame scanners ensures a secured combustion process thanks to state-of-the-art detection technologies. Pillard flame scanners are adapted to different types of fuels and combustion processes.
EASY INSTALLATION
− "All-in-one" design includes electronics control integrated within the flame scanner sight
− No remote box, nor cable needed
APPLICATIONS / MARKETS (non-exhaustive list)
Pillard flame scanners are compatible with all type of fuels and can be used in the following industries:
− Energy
− Petrochemical
− Cement
− Chemical
− Steel
− Claus unit
EASY OPERATION AND MAINTENANCE
− Innovative IR remote control
− Flame level display directly on the detector
SAFE EQUIPMENT
Pillard flame scanners meet the most stringent safety regulations and compliance:
− ATEX / IECEx (EN 60079)
− SIL3 (EN 61508)
− TUV (EN 298)
− FM approvals
PROVEN AND FLEXIBLE TECHNOLOGY
− Can be used in hazardous combustion areas
− Adapted to all customer requests whatever the power and sites constraints
Interested in Electro Mechanics products? Write to us.