AIRPACK NETHERLANDS
INSTRUMENTS AIR COMPRESSOR & DRYER PACKAGES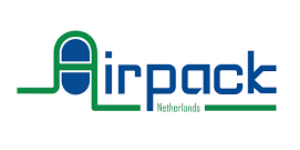 Airpack Netherlands started with manufacturing air compressor and air dryer packages. Now the Airpack scope ranges from both air as well as gas compressors and dryers to membrane type nitrogen generators and innovative desulphurization installations.
Compressors
Airpack compressor packages are supplied according to the customer's requirements and can be configured with reciprocating, screw or centrifugal type compressors. Packages come completely assembled and ready for start-up including all interconnecting piping, wiring and custom programmed PLC Control. Compressor Packages Include:
Screw Compressors
Reciprocating Compressors
Centrifugal Compressors
Dryers
Airpack dryer packages are custom designed according to their required dewpoint, operating capacity and pressure. In-house expertise allows us to engineer the best suitable dryer type for the required application. Airpack can offer the following dryer types based on preference and/ or application:
Heatless Adsorption
Heated Adsorption
Refrigerated
Membrane
Nitrogen Generators
Airpack membrane type nitrogen generators are the most efficient and easy solution for safety gas supply. Ready-to-run upon arrival, Airpack nitrogen generators require just minutes to reach their required purity and can deliver up to 99.9% nitrogen. Airpack can offer the following types:
Interested in Electro Mechanics products? Write to us.